Below are several varieties of the maps of the ski trails and the mountain bike trails at Big M. 
Also, most of our trails are one way for safety. We have one way signs out on the trail. The Simple Map (use the button) notes the trail directions.
Our trails are narrow and groomed for classic skiing.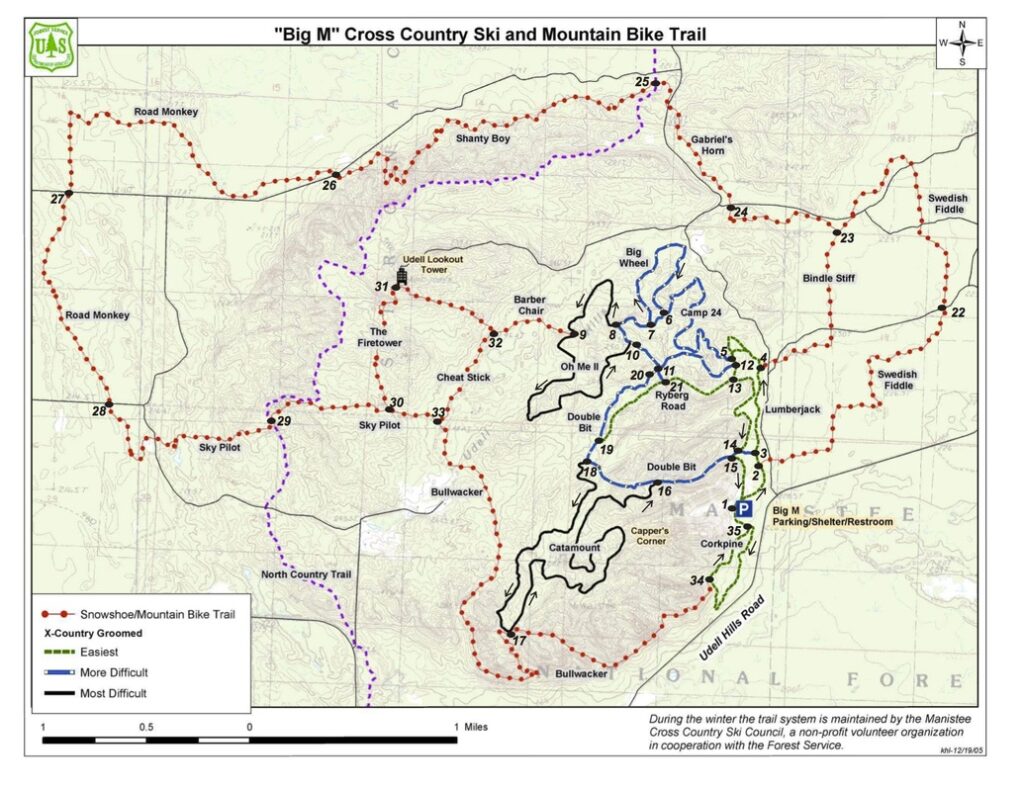 Map of the Big M Cross Country Ski Trails
The Big M offers a variety of loops to choose from for different skill levels and distances.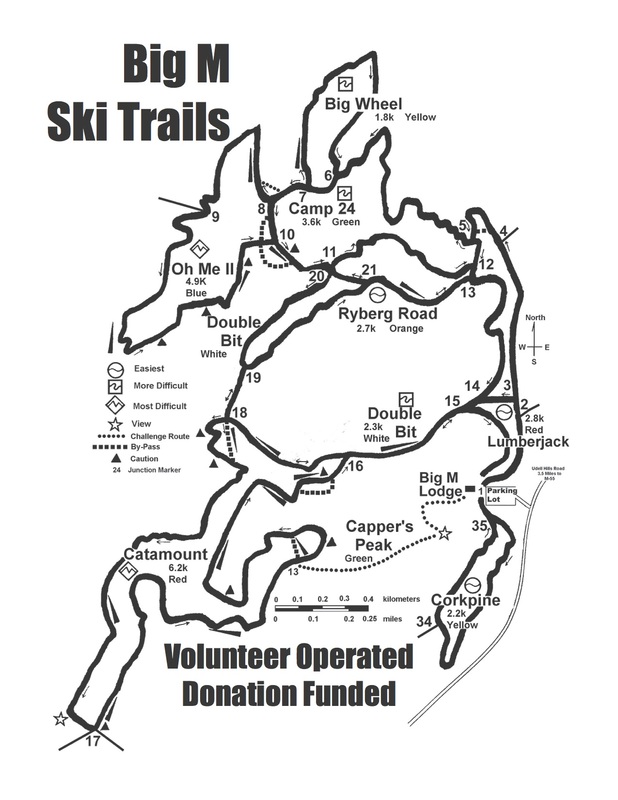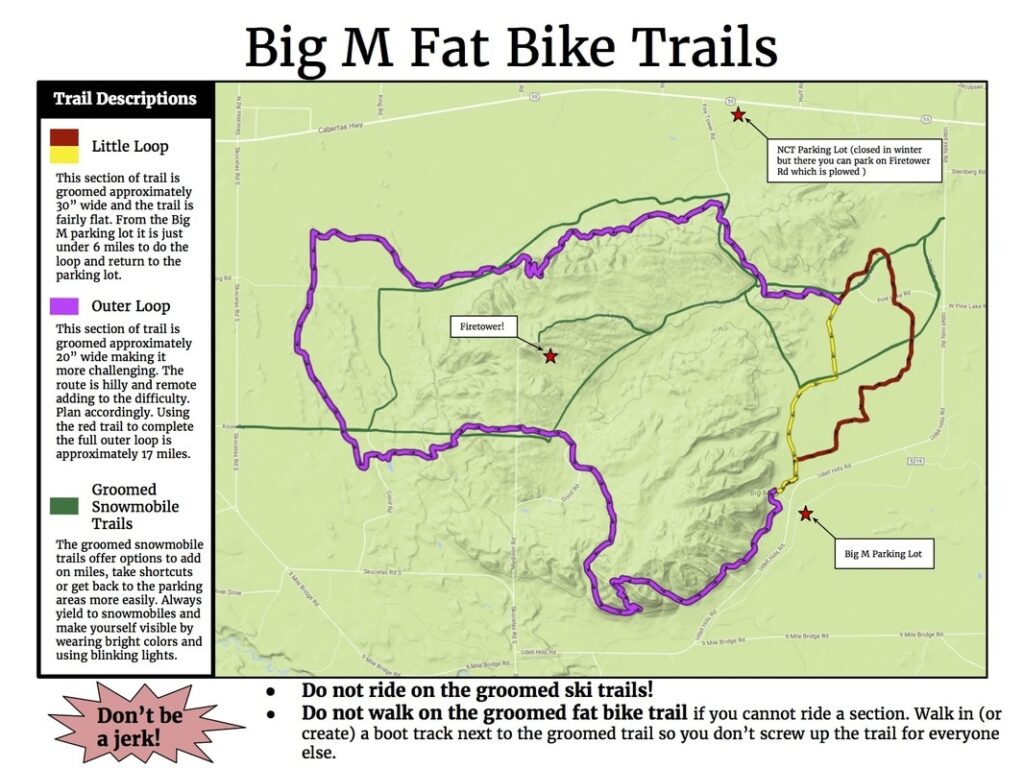 Big M Fat Bike Trails
Please do not walk on the groomed trails!